Chris Birch Riding Clinic Raffle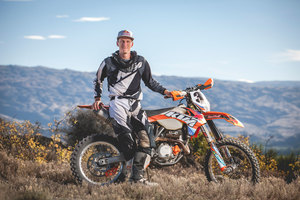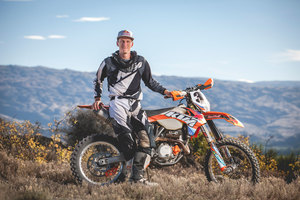 Chris Birch Riding Clinic Raffle
Who wants to ride with Chris Birch?! Better yet who wants the world champion, enduro phenom to teach them a thing or two with some very personalized training?! 😲 Yes we're for real!!! We are raffling off a Enduro Training class to one lucky person with the man himself Chris Birch.
When: July 13th
Where: Squamish Canada.
Ticket cost: $20 no limit on number of entries
Transportation from the Seattle area is available.
Enduro ​clinics ​– ​these ​are ​for ​enduro ​bikes ​only, ​not ​dual ​purpose ​/ ​adventure ​bikes. ​Please ​get ​in ​touch ​with ​us ​to ​check ​which ​class ​you ​should ​attend ​if ​you ​have ​any ​doubt.

Beginner ​/ ​Intermediate ​
• Aimed ​at ​riders ​with ​at ​least ​6 ​months ​on ​a ​dirt ​bike.
• You ​need ​to ​be ​comfortable ​riding ​in ​a ​group ​situation.
• You ​can ​fluently ​change ​gears ​/ ​complete ​basic ​uphill ​and ​downhill ​without ​assistance ​/ ​ready ​to ​start ​tackling ​small ​obstacles ​(eg ​logs ​up ​to ​20 ​cm ​high). ​
• We ​assume ​that ​you ​can ​ride ​a ​bike ​off ​road ​and ​are ​wanting ​to ​improve ​your ​skill ​set. ​This ​course ​is ​not ​suitable ​for ​very ​inexperienced ​or ​first-time ​riders.
For more info, or questions about the event please email us at Vetback40adv@gmail.com